Tree City USA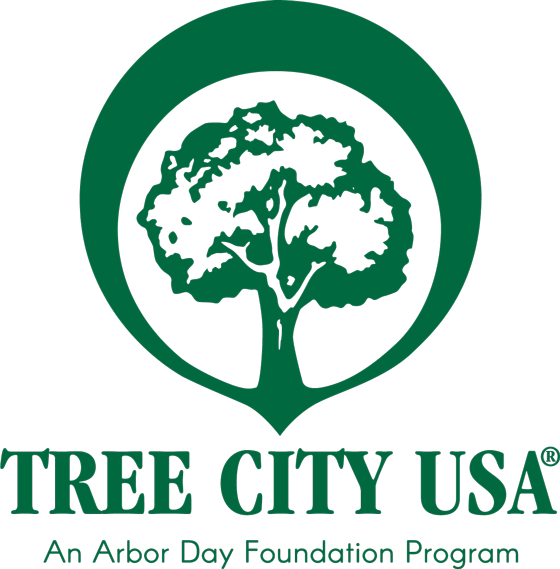 2014 - Living Tree Memorial Program
The Town of Zebulon conducted its Arbor Day Observation on November 20, 2017 at 2:00 p.m. Arbor Day is a day dedicated to the planting of trees and the ongoing commitment made to maintaining these trees in recognition of the health, environmental and economic benefits to society. The conduction of an Arbor Day Observance each year is the final requirement for qualifying for the annual Tree City USA program. Now that the Town has celebrated its Arbor Day once again, it will be applying for the Tree City designation for the 13th consecutive year.
This day also marks the the Town of Zebulon Living Tree Memorial Program. This memorial program provides a way to recognize the lives, contributions or milestones of loved ones through the planting of a tree in one of the Town's parks or facilities to grow in their honor. The fees that are associated with the program cover the tree, its planting and maintenance, a certificate of recognition, an inscribed brass leaf to be permanently displayed at the Zebulon Community Center, and a stainless steel label attached around the tree with a spring to permit growth. The first tree installed through the program was a flowering dogwood planted in memory of Dana R. Griswold.
The Living Tree Memorial Program brochure can be found here.
Previous Projects
Year

Project

Location

2013

Park Beautification

(Two October Glory Maples)

Gill Street Park
2012

Tree Planters

(East and Westbound)

S. Arendell Avenue Railroad
2011

Road Island Plantings

(Crape Myrtles, Rose Bushes, Japanese Hollies)

Shepard School Road

N. Poplar Street

E. North Street

2010

Wakelon Elementary School Picnic Shelter

(Two Cherry, Two Maple)

Wakelon Elementary School Park
2009

Facility Beautification

(219 Trees; multiple species)

Zebulon Municipal Complex

Zebulon Community Center

2008

Tree Planting

(Crape Myrtles)

Whitley Park
2007

Tree Planting

(October Glory Red Maples)

Zebulon Elementary School Park